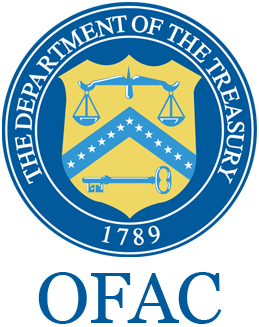 Legal Travel To Cuba
Legal travel to Cuba is comprised of two key aspects: U.S. government permissions for citizens to travel to the island and Cuban visa permissions for the type of activities one can engage in once in Cuba.
Office of Foreign Assets Controls (OFAC) and U.S. State Department permissions
Travel to Cuba is legal and safe. A network of federal laws, specifically the Office of Foreign Assets Controls (OFAC), Cuban Assets Control Regulations (CACR), governs travel to Cuba for U.S. citizens and those under U.S. jurisdiction. Son Dos Alas is dedicated to safe, legal travel for educational groups, professional delegations, private entities or individuals. We are constantly updating travel regulations as they often change frequently.​

All delegations, groups, and individuals that travel to Cuba with Son Dos Alas receive detailed support documents explaining and justifying their legal travel. Groups also receive a predeparture lecture specifically explaining the legal nature of travel for their group. As every group's purpose for travel varies, each predeparture lecture is customized for the category under which the select group travels. Most groups that travel with Son Dos Alas do so under the categories of (1) professional research, (2) educational activities, (3) religious activities, (4) private foundations, research or educational institutes, (5) public performances, and (6) humanitarian projects and support for the Cuban people.
OFAC current licensed categories include:
-Visiting family
-Humanitarian projects or to provide support to the Cuban people
-Official business of the U.S. government, foreign governments and certain intergovernmental organizations
-Journalistic activities
-Professional research
-Educational activities by persons at academic institutions and educational people-to-people travel under the auspices of a sponsor organization
-Religious activities
-Public performance, clinics, workshops, athletic or other competitions and exhibitions
-Authorization to provide travel services, carrier services and remittance forwarding services
-Activities of private foundations, research or educational institutes
-Exportation, importation, or transmission of information or information materials and certain Internet-based services

Accordingly, pursuant to the category of the CACR which your delegation travels under and except as noted below, you are authorized to engage in the following transactions and activities:
-Transportation-related transactions ordinarily incident to travel to Cuba (travel to/from and within Cuba);
-Paying for living expenses (lodging, in-country travel, and goods for personal consumption in Cuba);
-Transactions directly incident to participating in a full-time schedule of structured activities based on your travel category;
-Taking published informational materials (books, journals, DVDs, CDs, photographs, photocopies, art, etc.) to and from Cuba;
-Bringing back souvenirs/merchandise for personal use or consumption (not for resale);
Notwithstanding the foregoing, the following transactions and activities remain unauthorized by U.S. law:
-Any financial transactions with any entity or subentity on the U.S. State Department List of Restricted Entities and Subentities and the U.S. State Department Cuba Prohibited Accommodations List (please review carefully);​
‍
-Transactions related to primarily tourist-oriented activities, or any activities intended solely for personal enjoyment, rather than fulfillment of the travel category related activities;
‍
-​Furnishing any services to persons in Cuba that are not part of your programmed activities.
‍
*OFAC categories are constantly changing. Son Dos Alas is consistently well-informed of changing OFAC regulations. Dr. Rivière, founder and director, has studied and managed OFAC compliant programs since 1999. We only design and execute OFAC compliant delegations and are confident we can work with you to make sure your program qualifies for legal travel to Cuba.
LINK FOR OFAC AND US DEPT OF TREASURY:
Cuba Sanction from the U.S. Department of the Treasury​
‍
‍https://home.treasury.gov/policy-issues/financial-sanctions/sanctions-programs-and-country-information/cuba-sanctions
‍​
OFAC frequently asked questions
‍
​https://home.treasury.gov/policy-issues/financial-sanctions/faqs/topic/1541/print
CUBAN VISAS:
A second and just as important aspect about legal travel to Cuba is based on your entry visa from the Cuban government. Son Dos Alas groups generally travel with D-2 academic visas. Your visa and your OFAC license are two different aspects of your travel to Cuba. OFAC refers to what the U.S. government allows U.S. citizens to do in Cuba, whereas your Cuban visa defines the access and range of activities you can legally participate in by permission of the national local government of Cuba.​

Depending on the purpose of your travel and nature of your delegation, Son Dos Alas will either process your Cuban visas through the international relations departments of our institutional partners and hosts in Cuba or through the Cuban embassy in Washington DC.